Top Smart Home Devices in 2018
We have reviewed the top products on smart homes and present you with a succinct review to help you automate your home with Internet of things
What is the Smartness Level of Your Home?
Have you ever imagined a world in which everything in your home is connected to the internet? Not just your smartphones and computers but also your speakers, lights, clock, window blinds, cameras, bells, appliances, water heaters, the list continues. Imagine that these devices could take instructions, receive messages, communicate with each other and send messages. You are probably thinking that these are all some sorts of science fiction, aren't you? No it is not, it is called Internet of Things (Iot) and it is possible and vital for automating a home.
Home automation means making the functionality of things in your house automatic. You can automate things in your home just with the push of a button or with a voice command. Activities like automatically turning on or off of lamps could be done simply and inexpensively. However, some other activities such as advanced surveillance cameras may require untold time and monetary investments.
Today, there are lots of smart home products available, this makes it super-easy to automate the control of virtually everything in your home starting from simple activities such as temperature and lights to more advanced features such as security and locks in the home. Below is an overview of the home automated products we have tested for all kinds of rooms.
Hubs and Controllers
Amazon Echo and Echo Dot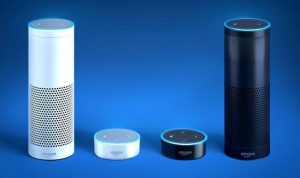 The name "Echo" is intuitive. It is Amazon's Bluetooth speaker powered by Alexa, their awesome voice assistance. Alexa can work directly with a smart home device or it can work using as well as If This Then That (IFTTT) protocol. This allows it to control a lot of other devices using a kind of menu you create. Although it is not a straightforward process, you can control every iota of item in your house using voice command with Alexa. You can test out connecting the Echo Dot and have Alexa functionality in any available speaker. You can even use Echo Show to enable touch screen to make video calls and see search results. More so, Amazon has a plethora of new Echo devices yet to be released such as the Alexa-spouting Big Mouth Billy Bass, the tiny, and LCD-equipped Echo Spot.
Wink Hub 2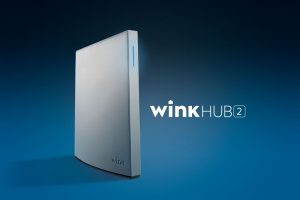 Wink Hub 2 is the most widely supported and reliable hub we have tested. It works with devices that use Lutron Clear Connect, Z-Wave, Kidde, Zigbee, Wi-Fi, and Bluetooth. Wink Hub 2 is made for the future and it has everything required in the smart home spectrum such as Google Home, Philips Hue Lighting, and Netgear Arlo Camera
Longitech Harmony Elite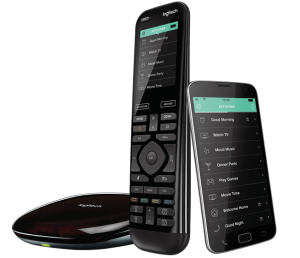 Perhaps you prefer controlling things in your home the old-fashioned way, Longitech Harmony Elite is the perfect option for you. The universal remote can control virtually everything in your home, beyond the normal stereo and TV. With the remote, you can control Z-Wave, infrared, Zigbee, WiFi, and Bluetooth devices.
Surveillance Cameras
Netgear Arlo Pro 2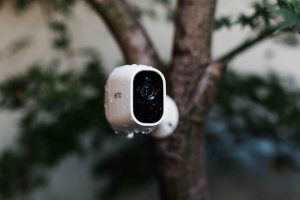 Netgear Arlo Pro is a superb outdoor security camera system with high quality video. Besides, it is easy to use and has a lot of features such as sound detection, geofencing, rechargeable batteries, motion detection, and so forth. It can even work with other smart home devices. Every feature obtainable from its predecessor is also obtainable from Arlo pro 2 but some additional upgrades such as Amazon Alexa voice commands and 1080p video are also included.
LG Smart Security Wireless Camera LHC5200WI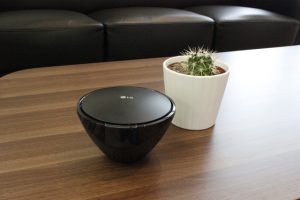 You can monitor activities on your home while you are away with indoor Wi-Fi security cameras. However, you still have to call the authorities if you notice a break-in but this can be automated with a comprehensive security system. With LG Smart Security Camera, you can monitor your home round the clock using the ADT's Canopy service. Homeowners, renters and apartment dwellers can monitor activities professionally without the need to pay for a professional installation or a contract.
Tend Secure Lynx Indoor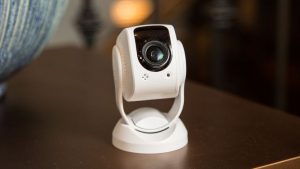 The Tend Secure Lynx Indoor is small but a great option for home security. The surveillance camera delivers highly colorful 1080p video with sharp night vision. It also includes a lot of features such as motion triggered-notifications and recordings, free cloud storage, two-way audio, and even face recognition system. With all these awesome features, the surveillance camera is tagged at a price of $60, making it one of the most affordable surveillance cameras out there.
Nest Cam Outdoor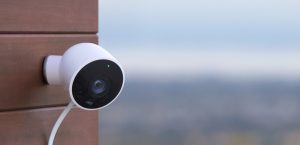 Nest Cam Outdoor has all the features of its indoor model but with added feature of a power cord and weatherproof enclosure. Some of the features shared with the indoor type include sending a full-time video signal, up to 1080p, using WiFi. You can monitor the video signal using mobile or web apps and you can even monitor motion and audio. With the Nest Aware subscription, you can store videos online and convert them into clips to watch anywhere. Nest is even releasing another model, Nest Cam IQ Outdoor, with a 4K sensor that can distinguish between people and animals.
Locks and Home Security Systems
August Smart Lock Pro + Connect
August Home is the famous provider of August Smart Lock and HomeKit Enabled models but the latest offering, Smart Lock Pro + Connect trumps all other products. All the benefits and bustling features of the HomeKit model such as Z-Wave compatibility, DoorSense technology, WiFi connectivity and lots more are all featured in the third generation smart lock. You can easily install the device and control it with Google Assistant, Alexa, Siri voice commands or remotely. Although the smart lock could be costly, it is the best lock we tested.
ADT Pulse
ADT Pulse is probably the best name to reckon with when talking about mature provider. It is a more expensive option than DIY system and it offers features not available in those systems such as customer support and round the clock monitoring. ADT Plus is complete and full featured and can be used as an automation platform for other smart home devices.
Abode Home Security Starter Kit
Abode Home Security Starter Kit is the right option if you are considering a DIY approach to home security. Abode determines the nexus between a self-monitored DIY system and a professionally installed and monitored system. You can easily install the system and connect it to several Zigbee and Z-Wave smart home products such as lights, door locks, Nest devices, and smart switches to cover your entire house. The device supports IFTTT recipes and Amazon Alexa voice commands.
Heating and Cooling
Ecobee4
Our review on Ecobee3 in 2015 showed that it is easy to use, has several features and a sleek design. Ecobee4 is a step further with added features like a remote sensor that helps to reduce hot or cold spots in different areas of the room. Ecobee4 has all the features of the Ecobee3 and also the Amazon Alexa voice service capabilities. In other words, it can do everything the Amazon Echo and similar devices can do such as playing music, controlling smart devices, listening to latest news and so forth.
Nest Learning Thermostat
The Nest Learning Thermostat comes with a pre-installed WiFi that enables you to use your tablet, phone, or PC to control the room temperature. The newest generation of the Thermostat has more sensors than the previous generation. You can also opt in for Thermostat E, the cheaper option with similar features for $80 less.
Hisense 10,000BTU Portable Air Conditioner With Wi-Fi
You can get this product at Lowe and it is made for small and medium spaces. The device can be controlled using your smartphone and you can move it from one room to another. Hisense 10,000BTU Portable Air Conditioner With WiFi costs $369, making it a bit more expensive than similar non-connected portable air conditioners and also it does not work with some other smart home appliances. However, it is a great tool for cooling and it is also easy to install. One interesting advantage of the device is that it stays connected more easily and reliably than other devices we examined.
Lighting
Philips Hue Bulbs
With the Philips Hue Bulbs, you can have a complete wireless control over the lights in your home. You can control not just the light intensity but also its color. The price can go up but due to its stability and the number of years it has been around, it can work with any system out there such as IFTTT, Siri, and Alexa. You can also opt in for the Philips Hue White at cheap price if you want to rather opt in for the all-white bulb option.
Cooking
Anova Culinary Precision Cooker WiFi
Anova Culinary Precision Cooker is the best option for you if you are interested in sous vide cooking. With the aid of a WiFi connectivity, you can control the cooker from anywhere even when you are away from home. You can also set the temperature to a tenth of a degree with its big dial. You can see the set and current water temperature through the display and you can keep tabs on the cooking process with an app.
Char-Broil Digital Electric Smoker with SmartChef Technology
If you want to smoke ribs or any other meat in your backyard, you can either use gas or charcoal, but none of these are perfect. However, Char-Broil Digital Electric Smoker could be a perfect option because you can control the temperature remotely by using Char-Broil Digital Electric Smoker with the aid Android or iOS apps. You can relax and wait for the app to notify you when the food is ready. The interior compartment has about 725 square inches of cooking spaces that rests on chrome racks which can be easily cleaned. The smoker box can work for seven hours without the need to refill once filled with wood chips.
June Intelligent Oven
The smart countertop oven, June, comes with a bevy of high-end features such as a camera, WiFi and an AI that enables it to determine weight, monitor and also cooks food without really requiring much input from you. The processes are pretty simple. You just have to put in what you want to eat and allow the oven to determine if the food is actually what it thinks it is and then you can select the exact way you want to have it cooked and there you go, it will handle the rest of the process.
Perfect Bake Pro
If you really do not want to make mistakes when baking, then Perfect Bake Pro is the right option for you. It eliminates the risk of making guesses when baking. The baking scale is connected to your app to help starters get everything right. The scale measures every of your input, just follow it to get it right.
Traeger Timberline 1300
With over 30 years of experiences in pellet grills manufacturing, Traeger is a veteran in the field. However, the Timberline 1300 is the debut of the connected model and its beauty is simply astonishing. The Timberline 1300 is built with input from professionals and longtime customers and includes WiFi that enables you to set timers, control cooking temperatures, and access extensive databases anywhere using your mobile device and an app. Using a patented some delivery system, it ensures that the food receives adequate amount of smoke and is properly cooked.
Cleaning
Eufy RoboVac 11
High end models cost up to $1000, making them pretty expensive. However, going by the market standard, the Eufy RoboVac 11 cost just $219.99, making it a great option. Moreover, it does not have the WiFi connectivity often available in costlier bots and you will have issues with it if you are in an area that is tricky to navigate. However, the RoboVac 11 cleans perfectly and its price is great.
iRobot Roomba 690
Roomba could sometimes be confused for robot vacuums because of their similarity but it does not have just one definitive model. The models range from the $375 Roomba 690 to the $900 Roomba 980. You will find the $700 Roomba 960 somewhere in between but its price is almost similar to the high-end products. This should be expected because the Roomba 960 has similar features to Roomba 960 such as a camera for navigation, Amazon Alexa, Google Assistance voice control, and a smartphone with detailed cleaning maps and reports. However, its motor is a bit less powerful and it has just one virtual wall. Thus, the device qualifies for our Editors' Choice for top of the line robot vacuums owing to its strong values.
iRobot Braava Jet 240
You don't just want to vacuum your floors, you also want to mop it clean. This is where you need the affordable Braava Jet 240 produced by iRobot. This device is perfect for people who don't have a lot of time or space to clean their floors when they get home. The robot can clean deep by spraying a jet of water and even work like a Swiffer by doing damp sweeping.
Health and Fitness
QardioBase 2
QardioBase 2 helps you to track BMI, water, fat, bone composition, pregnancy and even muscle. It gives you easy access by sharing information it reads with a smartphone app. Besides, it has a great look.
Outdoor
Polaris 9650iQ
Polaris 9550 Sport has a great cleaning performance, multiple programming options and debris canister that can be easily cleaned. These amazing features undoubtedly gave it honors when we first tested robotic pool cleaners. However, Polaris 9650iQ Sports has all these features and much more such as WiFi connectivity, and ease to control the cleaner from your smartphone device. It costs $1,499, making it expensive. However, the cost would be worth it if you would spend more time swimming in your pool than you would spend cleaning it.
Rachio Smart Sprinkler Controller Generation 2
With the Rachio Smart Sprinkler Controller Generation 2, you have control over 8 or 16 zones depending on the unit you get. It is an intelligent system that knows when it is raining to stop watering the lawn and its settings and features can be turned on or off with your phone remotely. In addition, the device works well with several other devices and services such as Google Assistant, Amazon's Alexa, Samsung SmartThings, and IFTTT.
Robomow RS622
Robot mowers are known to be pricey, but the price is usually worth it. You can check out Robomow RS622 for different sizes of lawns. This model is appropriate for areas about 23,000 square feet, provided you set up the perimeter to enable the mower carry out its automated cutting pattern. The dual two-season cutting blades moves at about 4,000 RPM and you don't need to worry about cleaning up grasses because it automatically mulches grasses back to the soil as it spins.