Who Is Ideal Heating and Cooling?

Ideal Heating and Cooling is a 100% Canadian owned and operated company. Our Management Team has a combined experience of 50 plus years which helps us serve thousands of our customers to the best of our ability. Our organization is one of the fastest growing Home Service providers in the industry.
By offering a variety of Heating & Cooling options to our customers, we will ensure that your home is equipped with the best quality, High Efficiency products and that you and your family are comfortable during the hottest and coldest days of the season. When you call Ideal Heating and Cooling, expect that your needs will be met right away. We are available 24-7-365, and our reliable technicians are always prepared. At Ideal Heating and Cooling, we truly believe that our customers are our first priority.
Our Mission
At Ideal Heating and Cooling we strive to provide customers peace-of-mind for the most essential equipment in their homes.
Vision
We want to earn customer's business in Ontario by providing the highest quality products and services at the best possible price for all your home essentials.
Our values
Company Integrity
Honest and straightforward
Environmentally friendly
Community Involvement
Simple and easy to deal with
Make promises and uphold them
Always put the customer first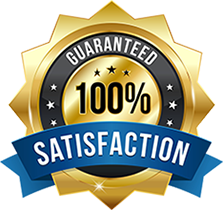 Google Reviews By Our Customers
★★★★★
We have been a customer of Ideal Heating and Cooling since December 2017. There were a few issues regarding the Water Heater and customer service within the first few months, however, since dealing with Vlad (Field Service Manager), the outcome has been nothing but positive! He has been very atte
★★★★★
I had Ashvin come by my house and explained me everything in detail. He is knowledgeable and polite person. Installation went great and everything working fine. I am enjoying my nest thermostat. I recommend Ideal home comfort. Great staff!! Thanks a lot...
More Reviews
We Are Authorized Dealers Of