Furnace Rental Toronto
Renting Air Conditioner and Furnace is
Easy, Affordable, and Worry-free
View Our Products
When people are looking for the easiest and most affordable gas furnace rental plan, they need not go any further than Ideal Heating and Cooling. We offer top of the line equipment and excellent service to our rental customers. Our equipment offers great value, high-quality features, and dependability. We promise to install only the most durable and reputable brands in the marketplace for customer protection and comfort.
With this promise, we also provide 24-hour maintenance service 365 days a year. This benefit includes lifetime repairs and service with all parts and labor costs covered. You'll have a fixed cost with the rental agreement with no unforeseen replacement or repair expense.
For more information about our Gas Furnace Rental, please call Ideal Heating and Cooling at (647) 370-3773 today.
Why Gas Furnace Rental
No extra bills
No extended warranty required
Free equipment replacement
Lifetime maintenance with no parts or labor costs
Free install and old equipment removal
Zero upfront cost, no hidden fees
Maintenance and Repairs Included With Gas Furnace Rental
When purchasing any appliance for home comfort, there can be huge upfront costs. These may include extended warranties or a service agreement to keep the equipment running efficiently. These protection and service plans often have restrictions and limitations when dealing with repairs, service calls, and replacement parts or equipment.  With a Ideal Heating and Cooling Gas Furnace Rental Plan, you don't need warranties and service plans because they are included in the rental agreement.
Gas Furnace Rental Benefits
Save money and energy
One payment for great service
Reduce carbon footprint with high-efficiency furnace and A/C
Reduce cooling and heating cost by up to 45% each month
Gas Furnace Rental is transferrable
Even Air Distribution with a new Energy Star Furnace and Air Conditioner
Renting is often cheaper than owning
With our Gas Furnace Rental program, we will help you choose the proper size equipment for your home or business to ensure uninterrupted heating or cooling.
For more information about our Gas Furnace Rental, please call Ideal Heating and Cooling at (647) 370-3773 today.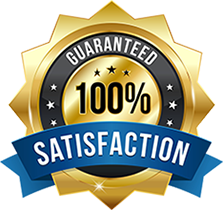 Google Reviews By Our Customers
★★★★★
We have been a customer of Ideal Heating and Cooling since December 2017. There were a few issues regarding the Water Heater and customer service within the first few months, however, since dealing with Vlad (Field Service Manager), the outcome has been nothing but positive! He has been very atte
★★★★★
I had Ashvin come by my house and explained me everything in detail. He is knowledgeable and polite person. Installation went great and everything working fine. I am enjoying my nest thermostat. I recommend Ideal home comfort. Great staff!! Thanks a lot...
More Reviews
We Are Authorized Dealers Of