Furnace Service and
Maintenance
To increase Furnace Life and Efficiency,
You Can Follow These Simple Furnace Service
and Maintenance Tips.
View Our Products
At Ideal Heating and Cooling, we're comfortable when you are. That means your home is warm during the cold months and we provide professional and prompt furnace service and maintenance when you need us. We repair all brands of heating systems for optimal efficiency.
When the colder months are upon us, your heating system is working its hardest to keep your home comfortable. But because of the holidays, furnace service and maintenance might have been put on the back burner.
Don't worry; you can have your furnace checked at any time to ensure efficiency and safety during the winter months. You can also perform some furnace service and maintenance yourself. However, for peace of mind and optimal service, it is prudent to leave furnace service and maintenance to the professionals.
For more information about furnace service and maintenance, please call Ideal Heating and Cooling at (647) 370-3773
Ideal Heating and Cooling Furnace and Maintenance Includes:
Cleaning your pumps outdoor and indoor coils
Checking the pressure of the refrigerant
Checking the fan and heat pump's compressor
Checking for cracks in the exchanger (may need disassembling)
Changing the fuel filter (oil-fired system)
Adjusting the color and size of flame
Setting the gas flow
Inspecting blower blades
Cleaning out the heat exchanger and burner to ensure furnace efficiency
Lubricating the blower axle
We can also schedule monthly filter replacement or clean to ensure your furnace runs continuously. Also, for in-duct humidifiers, we can clean the reservoir and treat the water with chlorine for mildew control.
Very professional company to deal with. Highly recommended. ~ Konstantin Rod – Ideal Heating and Cooling Customer
Ideal Heating and Cooling is committed to you and your family's comfort. We strive to provide the best furnace service and maintenance available in the GTA for your home comfort and peace of mind. We use only the most professional representatives and service technicians for quick and proficient service. We invite you to let us serve you in all your home comfort needs.
For more information about furnace service and maintenance, please call Ideal Heating and Cooling at (647) 370-3773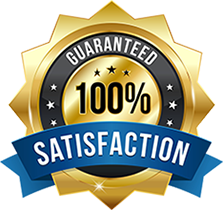 Google Reviews By Our Customers
★★★★★
We have been a customer of Ideal Heating and Cooling since December 2017. There were a few issues regarding the Water Heater and customer service within the first few months, however, since dealing with Vlad (Field Service Manager), the outcome has been nothing but positive! He has been very atte
★★★★★
I had Ashvin come by my house and explained me everything in detail. He is knowledgeable and polite person. Installation went great and everything working fine. I am enjoying my nest thermostat. I recommend Ideal home comfort. Great staff!! Thanks a lot...
More Reviews
We Are Authorized Dealers Of