Whole Home HEPA
Air Filtration System
Provide Fresh Air for Yourself and
Your Love Ones
View Our Products
Your family will thank you when they can enjoy the benefits of a five-stage whole home HEPA air filtration system. With this system you will enjoy better indoor air quality throughout your home. Our system takes advantage of NASA-grade HEPA filter, activated carbon, and UV lights to protect against illness and allergies in your living environment.
Our whole home HEPA air filtration system is installed in your home's HVAC system to offer a whole-home reliable resolution. These systems purify the air across your entire living space, not just certain areas like portable filtration systems.
We have affordable rental plans which can make taking advantage of this technology easy and inexpensive. We invite you to talk to our representative today.
For more information about a whole home HEPA air filtration system, call Ideal Heating and Cooling at (866) 398-4249
Five Stages of Air Purification
Potassium permanganate and carbon are activated to capture residual gasses
Reduction of VOCs with Photocatalytic oxidation
Use of UV light to kill micro-organisms
HEPA filter will trap 99.97% of all airborne particles
Pre-filtration of air with carbon activation
AMHP-250-UPD Features & Benefits:
Easy cleaning, little maintenance
Flush installation and durable
Modern design
Powerful motor for efficiency
Removes the home of foul smells, like cooking and pets odors
UV purification built-in
Five-stage filtration and air treatment
Reduce Allergic Reactions and Illnesses
Several Canadians suffer with allergies and respiratory illnesses throughout the year. With pollen and dander constantly floating around as well as pollutants and harmful gasses, it is a practical measure to have a whole home HEPA filtration system installed within your air conditioner. With the reduction of doctor visits, medications, and work loss, the system can actually pay for itself.
Advance technology has provided this system to increase home comfort and improve our family's lifestyle. Without the worry of frequent illnesses, sleepless nights due to sneezing and irritated nasal passages, the system is becoming more popular every day.
For more information about a whole home HEPA air filtration system, call Ideal Heating and Cooling at (866) 398-4249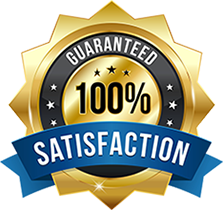 Google Reviews By Our Customers
★★★★★
We have been a customer of Ideal Heating and Cooling since December 2017. There were a few issues regarding the Water Heater and customer service within the first few months, however, since dealing with Vlad (Field Service Manager), the outcome has been nothing but positive! He has been very atte
★★★★★
I had Ashvin come by my house and explained me everything in detail. He is knowledgeable and polite person. Installation went great and everything working fine. I am enjoying my nest thermostat. I recommend Ideal home comfort. Great staff!! Thanks a lot...
More Reviews
We Are Authorized Dealers Of