Now is a great time to do away with your old Air-Conditioner and Furnace and replace it with a high-efficiency system. The Lennox Energy Savings Calculator© submits you would save $5916 in energy costs over the next five years if you changed an older 10 SEER air-conditioner system and 60% gas furnace with a new 21 SEER Air-Conditioner system and 98% furnace.
For more information about replacing your furnace and air-conditioner systems, please call Ideal Heating and Cooling at (647) 370-3773
Tip…keep your humidity at 35% during the Toronto heating season. Your wood furniture and floors will thank you, your nasal membranes will ward off colds, and you'll avoid dry skin. Also, you'll feel warmer as the higher humidity limits skin evaporation, so you can keep your home a little cooler and save energy and money.
Do you spend today's hard earned money on yesterday's technology? We sell and install name brand equipment including:
Heat Pumps
Central Air-Conditioners
Furnaces
Water Heaters
Boilers
Take advantage of these energy costs savings when upgrading from your old air-conditioner and furnace to one of our Energy Star certified high-efficiency systems. Enjoy our worry-free programs and help save the environment by reducing your carbon footprint.
Elena was very honest professional and funny. She explained everything and reassured us of no hidden fees or surprises. Installation was quick and easy the next day. She even followed up with us to see how things went after everything was done. Recommend her and Ideal. On top of it all, we'll be saving money on our bill!! ~ FQ in Vaughn
Choosing a System
Choosing the proper size is the most critical thing in replacing a furnace. Bigger isn't always better and smaller isn't always cheaper. You will achieve the best efficiency and comfort with a properly sized furnace. When your furnace is too small, it won't keep the house warm enough during the cooler months.  When too big, it heats your house too fast and then shuts down. This constant on and off again will cause temperature fluctuation throughout the day and night in your home.
For more information about replacing your furnace and air-conditioner systems, please call Ideal Heating and Cooling at (647) 370-3773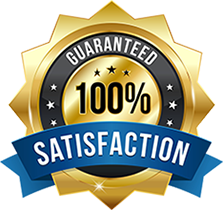 Google Reviews By Our Customers
★★★★★
We have been a customer of Ideal Heating and Cooling since December 2017. There were a few issues regarding the Water Heater and customer service within the first few months, however, since dealing with Vlad (Field Service Manager), the outcome has been nothing but positive! He has been very atte
★★★★★
I had Ashvin come by my house and explained me everything in detail. He is knowledgeable and polite person. Installation went great and everything working fine. I am enjoying my nest thermostat. I recommend Ideal home comfort. Great staff!! Thanks a lot...
More Reviews
We Are Authorized Dealers Of