Smart Air Conditioners For Your Home
Using Air Conditioners With Smarts of their Own

Between the changing climate and elevated hydro costs, increasing the efficiency of your home heating and cooling systems has never been more important.
Our range of air conditioners use forward-thinking technology to:
Harness energy from the sun, reducing electricity costs by up to 50%.
Modify cooling based on the local climate.
Pair with Smart Home tools such as the Nest Thermostat, which provides consistent temperatures in your home, increasing efficiency and creating a custom temperature program based on your routines and needs. Paired together, you see even greater financial and energy savings.
Reducing noise and energy emissions.
Work well with your whole home heating and cooling system.
Increase comfort for your entire family by providing consistent temperature control throughout the hot months.
Talk to our team today and learn how our passion, experience and knowledge drive us to create comfort and peace of mind for every one of our customers.
Ask us about our Cooling Protection Plans, which includes annual air conditioning maintenance, parts, and labour warranty.
Sit back and enjoy your home. Let IDEAL Home Comfort worry about making it the comfortable environment your family deserves. Your wellness, satisfaction and peace of mind are our top priority.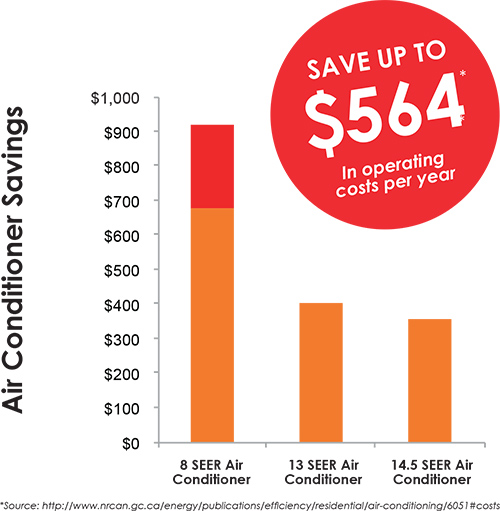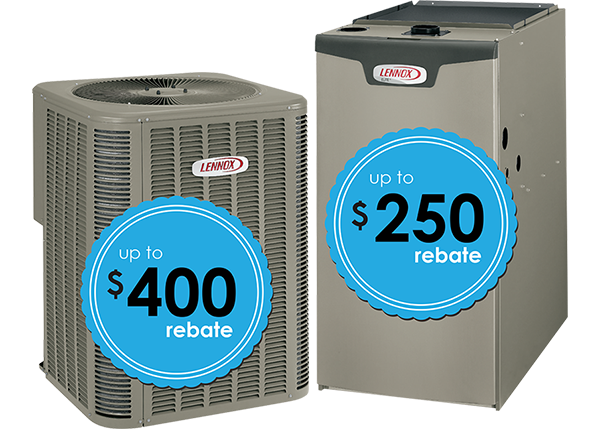 FREE

Standard Installation
We will install brand new high efficiency equipment at no upfront cost to you.

FREE

Emergency Service
With our priority service we have you and your home 100% covered 24/7/365

FREE

Yearly Maintenance
One of our professionally trained technicians will perform maintenance on your equipment yearly as required by warranty
The IDEAL Home Comfort Advantage
Whether you're looking for an air conditioner installation or a full home cooling and heating audit, our team is at your service.
With a passion for helping customers feel safe and comfortable in their own homes, our team will find the best air conditioning option for your home and your budget.

Savings You Can See and Feel.
Heating and cooling can account for about half of a home's total utility bill.* By upgrading to a high-efficiency system, you can cut your energy costs while keeping your family perfectly comfortable. Use the calculator below to see how much you could save.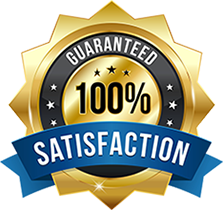 Google Reviews By Our Customers
★★★★★
We have been a customer of Ideal Heating and Cooling since December 2017. There were a few issues regarding the Water Heater and customer service within the first few months, however, since dealing with Vlad (Field Service Manager), the outcome has been nothing but positive! He has been very atte
★★★★★
I had Ashvin come by my house and explained me everything in detail. He is knowledgeable and polite person. Installation went great and everything working fine. I am enjoying my nest thermostat. I recommend Ideal home comfort. Great staff!! Thanks a lot...
More Reviews
We Are Authorized Dealers Of