Water Heater Repair Vaughan
Ideal Heating and Cooling is the service in water heater repair Vaughan residents have been wishing for. Whether you have run out of hot water or your water tank is in urgent need of repair, be it an old tank or slick new model, Ideal is the company you need to call.
Call 1-866-398-4249 to get your free quote for water heater repair in Vaughan.
When it comes to water heater repair, Vaughan home-owners and businesses can trust Ideal for many reasons:
We can repair any type of heater. It doesn't matter about the make, model or style! For any water heater repair, Vaughan residents can be sure we have the parts and skills at-the-ready to get the job done.
We act fast! Our hotline is available 24/7 at 1-866-398-4249. Call or email us for a free quote and wait no more than 24 hours to get the problem solved. Water heater repair in Vaughan doesn't have to be a drag!
No worries about hidden costs! Customers will get the full picture before the work starts. You can be sure to get the most competitive prices in water heater repair Vaughan can offer.
Ideal Heating and Cooling has the friendliest service in water heater repair Vaughan customers will find! Our experts will treat you and your home with the greatest respect and ensure you fully understand everything that needs to be done to repair your water service.
No hard sales from any of our technicians. We're there to conduct your repairs and give you simple but professional advice. Don't worry about being pressured to buy anything!
Fully-licensed, professionally-trained technicians will conduct all instances of water heater repair for Vaughan customers.
Our management team has a combined experience in this industry of more than 50 years, making Ideal one of the most experienced companies for water heater repair Vaughan has today.
Vaughan water heater repair issues are not the nightmare they may seem. In most instances, common troubles like your heater taking a long time to heat up the water or using all the hot water very quickly are easy issues to fix.
When it comes to getting a water heater repair, Vaughan residents should consider the fact that most tanks have an expected life span between 10 and 15 years. Often the most cost-effective deal is to buy a replacement rather than repair an aging model.
Call Ideal Heating and Cooling for the best service in water heater repair Vaughan has today!
Get Your Free Quote on 1-866-398-4249
Why you should get tune-ups
When it comes to water heater repair, Vaughan families and businesses all have something in common – they want to keep those costs low!
To avoid more repair issues, make sure your water heater gets regular tune-ups. By doing this, your unit will operate more efficiently and therefore you're less likely to encounter breakdowns. Ultimately, this will give your water heater a new lease of life.
With expert maintenance services in water heater repair, Vaughan can rest assured its hot water tanks will be running at maximum-efficiency throughout the year.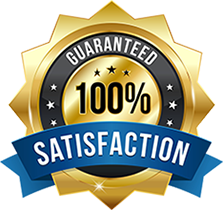 Google Reviews By Our Customers
★★★★★
We have been a customer of Ideal Heating and Cooling since December 2017. There were a few issues regarding the Water Heater and customer service within the first few months, however, since dealing with Vlad (Field Service Manager), the outcome has been nothing but positive! He has been very atte
★★★★★
I had Ashvin come by my house and explained me everything in detail. He is knowledgeable and polite person. Installation went great and everything working fine. I am enjoying my nest thermostat. I recommend Ideal home comfort. Great staff!! Thanks a lot...
More Reviews
We Are Authorized Dealers Of