Thanks to the stress-free rent water heater program, Viva Home Comfort is your choice to provide water heaters that make sense functionally and economically.
When you rent a water heater with Viva Home Comfort, you are selecting the most affordable rental program in the GTA. We offer superior service on top-of-the-line equipment which provides our customers with energy saving warm water throughout the year.
You can select dependable, high quality tanks with the tanks we offer in our rent water heater program, and you can also have the peace of mind with our 24 hour service 365 days a year. Our rent water heater program also offers lifetime service program which includes all labor and parts as well as equipment replacement. You never have to worry about occurring cost due to repair or replacement.
For more information about our Rent Water Heater program, please contact us at Viva Home Comfort by calling us at (866) 398-4249
Why rent your water heater from Viva Home Comfort?
Rent water heater program is transferrable
Increases water output and reduces heating time
Enjoy energy savings with new water heater
Free lifetime repairs and service on parts and labor
Free maintenance program
Free venting pipe upgrades to bring up to code
No hidden charges
Free install and existing tank removal
Rent Water Heater vs. Buying Water Heater
Viva Home Comfort provides only superior water heaters to our customers. Water heaters which are available for purchase from the big name retailers or some local contractors are manufactured to a lesser quality standard to keep the initial sales price low.
Additionally, these water heaters often require expensive and more frequent repair resulting in a higher life cycle costs. With a Viva Home Comfort water heater rental you can enjoy the peace of mind that your water heater is the best type available for you specific needs.  Viva Home Comfort will service and repair the system free of charge, for as long as it is in your home. All service and repair costs are absorbed by Viva Home Comfort with our rent water heater program.
For more information about our Rent Water Heater program, please contact us at Viva Home Comfort by calling us at (866) 398-4249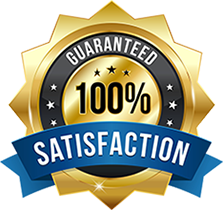 Google Reviews By Our Customers
★★★★★
We have been a customer of Viva Home Comfort since December 2017. There were a few issues regarding the Water Heater and customer service within the first few months, however, since dealing with Vlad (Field Service Manager), the outcome has been nothing but positive! He has been very attentive to
★★★★★
I had Ashvin come by my house and explained me everything in detail. He is knowledgeable and polite person. Installation went great and everything working fine. I am enjoying my nest thermostat. I recommend Viva home comfort. Great staff!! Thanks a lot...
More Reviews
We Are Authorized Dealers Of