Heating and Cooling
Vaughan
Heating and Cooling, Furnace, Water Heater
& Smart Home in Vaughan
View Our Products
Furnace Repair Vaughan
Creating a comfortable living space for you and your family

Living in Vaughan can be expensive but there's a lot you can do to build a more efficient and comfortable home. With advanced technology available in high efficiency furnaces, air conditioners, water heaters, air filters and Smart Home automation products, you can create a comfortable, safe environment for the whole family while enjoying a lifetime of energy savings in the process.
At IDEAL Home Comfort, we help Vaughan homeowners build a comfortable and safe home environment with essential home services and energy solutions specially designed to increase efficiency, decrease energy consumption, improve water and air quality, and improve safety.
Living in Vaughan means living with extreme and fluctuating temperature changes.
New furnace innovations like Precise Comfort® technology help Lennox® furnaces keep temperatures consistent, costs down and comfort way up.
Our air conditioners include options to harness solar energy, adapt to the local environment, reduce noise, increase efficiency and reduce costs.
Smart Home Solutions
IDEAL Home Comfort offers a wide range of products and services, including the Nest Learning Thermostat, aimed at providing smart, high quality, reliable and efficient services at the best prices. Discover our range of Smart Home solutions, including smart thermostats, indoor/outdoor cameras, CO/Smoke detector, and keyless locks.

Savings You Can See and Feel.
Heating and cooling can account for about half of a home's total utility bill.* By upgrading to a high-efficiency system, you can cut your energy costs while keeping your family perfectly comfortable. Use the calculator below to see how much you could save.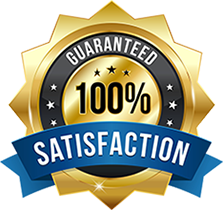 Google Reviews By Our Customers
★★★★★
We have been a customer of Ideal Heating and Cooling since December 2017. There were a few issues regarding the Water Heater and customer service within the first few months, however, since dealing with Vlad (Field Service Manager), the outcome has been nothing but positive! He has been very atte
★★★★★
I had Ashvin come by my house and explained me everything in detail. He is knowledgeable and polite person. Installation went great and everything working fine. I am enjoying my nest thermostat. I recommend Ideal home comfort. Great staff!! Thanks a lot...
More Reviews
We Are Authorized Dealers Of