You want your furnace and heating system easy to maintain and trouble free. But to accomplish this there must be a regular maintenance schedule. It doesn't matter what type of furnace you may have, there are many things you can do to keep you furnace running at peak performance levels.
While it is agreed that much of furnace maintenance and service should be left to the experts, there are some things that can be labelled as do-it-yourself. Also, keeping your heating system running correctly will save energy and money and will avoid expensive repairs in the future.
For learn more about furnace advice and tips, and what you can do to make your system more efficient, call Viva Home Comfort at (866) 398-4249
Here are some furnace advice and tips you can practice to make sure your furnace continues to provide great service for you home comfort:
Clean Your Furnace
A dirty furnace is the biggest enemy to it working efficiently. It wastes fuel and reduces a warm air flow. It may also cause your furnace to overheat. Cleaning your furnace is considered to be the most important facet of regular maintenance. You should make sure the filter system, the motor, and the blower are regularly cleaned and serviced.
Clean the Filter – Your filter should be cleaned or replaced at the beginning of the cold season and each month during continual use. A permanent filter is usually sprayed with a special filter-coating chemical, available at hardware stores and home centers.
Replace the Filter – Replacing a filter is quite easy and is very important to maintain optimal furnace operation. It usually involves removing a panel by slipping or unscrewing the housing. Replace with correct size that is marked on the side of the filter.
Clean the blower – cleaning the blower pulleys, belts, and assembly is important if your furnace has a squirrel-cage fan. The openings in this blower easily become clogged with dirt. To clean, just remove the panel covering the filter to gain access and slide out the fan unit. This is not as easy as changing and cleaning the filter so you might want a professional to complete this task.
For learn more about furnace advice and tips, and what you can do to make your system more efficient, call Viva Home Comfort at (866) 398-4249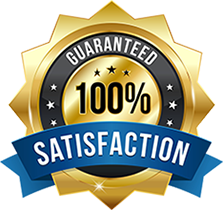 Google Reviews By Our Customers
★★★★★
We have been a customer of Viva Home Comfort since December 2017. There were a few issues regarding the Water Heater and customer service within the first few months, however, since dealing with Vlad (Field Service Manager), the outcome has been nothing but positive! He has been very attentive to
★★★★★
I had Ashvin come by my house and explained me everything in detail. He is knowledgeable and polite person. Installation went great and everything working fine. I am enjoying my nest thermostat. I recommend Viva home comfort. Great staff!! Thanks a lot...
More Reviews
We Are Authorized Dealers Of