Air Conditioner Service
and Maintenance
For Increased Efficiency and Equipment Life;
Proper Air Conditioner Service and Maintenance
is Necessary
View Our Products
No one wants to have their air conditioner break down, especially when the temperatures are extreme. However, if we administer poor air conditioner service and maintenance, we might just experience that problem. This is a situation too often realized when using the air conditioner for the first time during the colder or hotter seasons.
To avoid such calamity, here are some air conditioner service and maintenance tips to keep your unit running smoothly year round.
Crankcase Heater
The crankcase heater is an important control for most pad mounted and rooftop units. It is most often a strap-on heater strip attached to the motor-compressor. Before using to warm your home in the cooler months, you must energize the crankcase heater for at least eight hours before running the compressor and left on for the rest of the season. This can be verified with a clamp on ammeter.
Condenser Coils
Before start up and then before peak cooling demand (July) these coils or outside fins should be cleaned.
Electrical
Before start up, the motor-compressor starter should be inspected.  The contacts are a frequent cause of performance problems and should be checked and replaced on a regular basis. Concurrently, terminal connections should be inspected and tightened when needed.
Moisture
Most systems have moisture filters and indicators. Once the compressor is up and running, check the color indicator. If moisture is present have your service technician take appropriate steps to clean, dry and repair the system.
Low Charge
Unless all leaks are identified and repaired, if your system has needed a charge in the past it will likely need a charge again.
Check for Leaks
It is prudent to check for leaks if the conditions warrant it. This is not only for operational reasons but also to protect the environment.
Evaporators
These are the inside fins or coils and need to be clean and allow air flow freely. Keep a log to document all work and schedule air filters to be change regularly.
Electrical Protection
Line disturbances are often the cause of air conditioning equipment replacement. Install surge protection, phase protection, and a programmable thermostat to improve you level of equipment protection.
For more information about Air Conditioner service and maintenance, call Ideal Heating and Cooling at (866) 398-4249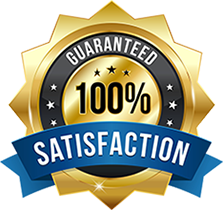 Google Reviews By Our Customers
★★★★★
We have been a customer of Ideal Heating and Cooling since December 2017. There were a few issues regarding the Water Heater and customer service within the first few months, however, since dealing with Vlad (Field Service Manager), the outcome has been nothing but positive! He has been very atte
★★★★★
I had Ashvin come by my house and explained me everything in detail. He is knowledgeable and polite person. Installation went great and everything working fine. I am enjoying my nest thermostat. I recommend Ideal home comfort. Great staff!! Thanks a lot...
More Reviews
We Are Authorized Dealers Of