Water Heater Repair North York
Are you in need of water heater maintenance?
No matter what type of tank you own, our experts at Ideal Heating and Cooling will ensure you are provided with your necessary hot water, as quickly as possible.
Ideal Heating and Cooling assists homes and businesses in every location around the GTA, making us the most reliable business in water heater repair North York has to offer.
If you are in need of a water heater repair in North York, you can request a free quote. We guarantee a response between 15-30 minutes if it's within standard business hours.
Why Choose Ideal Heating and Cooling for Your Water Heater Repairs
Despite what style of tank or water heater, our skilled team will fix it.
We're able to maintenance every model and make of tankless water heaters and hot water tanks. Our collection of diverse and high-quality tools and parts are in our storehouses, ready for action whenever you need — providing reliability within services for water heater repair, North York.
You'll immediately receive a response from our team, through both email messages and phone calls.
We are ready to answer the phone as soon as you call and will respond to emails within roughly 30 minutes if you contact us within standard business house. If your situation requires an emergency response, we urge you to contact us at our hotline: 1800HELPME for emergencies in water heater repair, North York.
Our repair technicians won't keep you waiting for help all day long.
We are prompt and reliable when it comes to our customer commitments and appointments. If there's an issue or delay, you will receive a call right away.
We are honest and competitive with our prices: No surprises, flat rates, affordable service — making us the top choice in water heater repair North York provides.
We will provide you with the total cost of the project, labour included, before work commences. Our experts will ensure you understand and are informed on the various options and recommendations available.
We guarantee repairment on your tank or water heater.
Within 90 days of our visit, if something happens to the repair work, we will send over another expert who will fix it for free, making us the most trustworthy business for water heater repair in North York.
Our experts will treat you with the utmost respect when they visit your home.
Our team is comprised of well-mannered, clean and friendly individuals who will patiently and enjoyably answer all your questions in an easy-to-understand method. We understand our clients aren't experts and may not know some terminology.
There is absolutely no obligation to purchase anything.
You will receive straight-forward and easy to comprehend advice, without upselling tactics. The technicians' pay isn't based on commission so there won't be any pressure to sell anything extra. This pledge ensures we're one of the most honest businesses in water heater repair North York has to offer.
All technicians at Ideal Heating and Cooling are licensed experts.
All Ideal Heating and Cooling professionals are fully trained – we will never subcontract. All technicians are fully equipped with NATE: North American Technician Excellence for the highest quality service in water heater repair in North York.
We pledge to be your long-term committed service provider.
Ideal Heating and Cooling has been working in the business of water heater repair in North York for ____ years, and our plan is to continue serving you for many more years to come, whenever a helping hand is in need.
We provide services within water heater repair in North York as well as the whole GTA.
We can help you if you reside in: Aurora, Ajax, Brampton, Burlington, Caledon, East Gwilimbury, Georgina, Halton Hills, King, Markham, Milton, Mississauga, Newmarket, Oakville, Oshawa, Peel, Pickering, Richmond Hill, North York, Uxbridge, Vaughan, Whitby, and York. Click here for our full service map for the areas we provide service for, including water heater repair, North York.
Does your water heater take a long time to heat? Does it abnormally expend hot water or none at all? If so, there's a large probability that a simple heating element replacement will solve the issue. Please remember that water heating tanks usually have a general lifespan between 10-15 years, or 20+ for tankless systems. If you believe your heater is in between these years, replacing the heater may be cheaper than repairing it. If this isn't the case, call Ideal Heating and Cooling today: The best water heater repair North York offers. You can also contact us or schedule an assessment online, here.
If you still need reassurance on our business and promises, check out our customer review page, here.
Avoid Repairs and Get Your Water Heater Tank Tuned Up
By including seasonal maintenance in your schedule, you can greatly reduce the probability of needing a water heater repair, North York!
With seasonal maintenance, snow or spring, you'll reap these gains:
Extending the lifespan of the water heating appliances.
More productive operation.
Less likelihood future issues or breakdowns.
Our professional seasonal maintenance experts will ensure your heating system runs at its highest capability for your year-round comfort. All parts will be thoroughly inspected, cleaned and all potential concerns will be explained to you.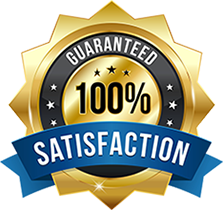 Google Reviews By Our Customers
★★★★★
We have been a customer of Ideal Heating and Cooling since December 2017. There were a few issues regarding the Water Heater and customer service within the first few months, however, since dealing with Vlad (Field Service Manager), the outcome has been nothing but positive! He has been very atte
★★★★★
I had Ashvin come by my house and explained me everything in detail. He is knowledgeable and polite person. Installation went great and everything working fine. I am enjoying my nest thermostat. I recommend Ideal home comfort. Great staff!! Thanks a lot...
More Reviews
We Are Authorized Dealers Of