What is a water heater mixing valve and should I have one installed?
This valve connects cold and hot water copper lines to prevent water from becoming too hot and scalding you and your family. It allows your tank to heat water to 60 degrees C and cools to 49 degrees once it leaves the tank. This temperature is warm enough for everyday use without the danger of scalding.
We feel every customer should have a mixing valve and we will discuss that with you during your consultation.
How should I choose the size of my water heater?
When you choose the size of your water heater, you should consider the following:
Does your home have a whirlpool bath
How often do you use dishwasher
How many bathrooms in the home
How often do you use your clothes washer
How old are your children, teenagers use more hot water
How does your current size keep up with your hot water needs
Can I downgrade or upgrade my existing water heater size?
Yes. When you experience insufficient hot water because of lifestyle changes or changes in family size, we can alter the size of your water heater accordingly.
How long hot water tank installation take?
We can usually finish hot water tank installation within 2 hours. The time depends on the size of your existing tank.
Why are the advantages of renting my water heater?
Ideal Heating and Cooling provides superior water heaters to our customers. Water heaters sold by big-name retailers or local contractors are designed to lesser quality standards to achieve a lower sales price to the consumer. These water heaters often have a shorter lifespan than the water heaters provided by Ideal Heating and Cooling Rental Plan.
Additionally, water heaters which are purchased are likely to require frequent service and repair, costing more money in the long run. With our rental program, you will have the peace of mind to know you have continuous warm water without the fear of expensive maintenance costs.
If you have any questions about Ideal Heating and Cooling water heaters or our water heater rental plan, call us at (866) 398-4249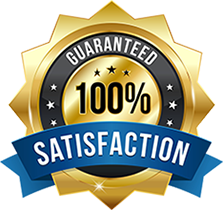 Google Reviews By Our Customers
★★★★★
We have been a customer of Ideal Heating and Cooling since December 2017. There were a few issues regarding the Water Heater and customer service within the first few months, however, since dealing with Vlad (Field Service Manager), the outcome has been nothing but positive! He has been very atte
★★★★★
I had Ashvin come by my house and explained me everything in detail. He is knowledgeable and polite person. Installation went great and everything working fine. I am enjoying my nest thermostat. I recommend Ideal home comfort. Great staff!! Thanks a lot...
More Reviews
We Are Authorized Dealers Of