Will a new furnace work differently than my old one?
Yes, but better. Because of furnace technology, modern technologies provide a more efficient and even heating that older model. This change can impact not only how you receive the heat, but also how much you pay for it.
Advanced furnaces move more air over the exchanger than older ones which increases the airflow and producing a more comfortable living environment. The heat may not be as warm coming out of the register but will be delivered more efficiently for more comfort and less cost.
Also, the newer technology allows the furnace to integrate with the more advanced air conditioners to boost your total air comfort experience.
How often should I change the standard one-inch throw-away filter on my furnace?
You should change these standard furnace filters about every six to eight weeks. Change it too soon, and you lose efficiency, change it too late, and you may risk a clogged air flow.
Why Furnace Filters?
On average, a human breathes in over 35K pints of air daily. The cleaner this air determines how healthy the air is to breathe. Furnace filters remove dust and allergens in our homes airflow providing us purer air to breathe.
You should change your filter according to the recommendation of your manufacturer to attain pure air in your home. Also, a clogged air filter can harm your furnace and make it run less efficient.
What temperature should I set my thermostat if I leave my home for an extended period?
We recommend to set your thermostat to 55 degrees to save money and energy, but leave your home warm enough to protect your home structure and the pipes. Also, you might want to turn your main water supply off to prevent pipes busting from frozen water causing costly leaks.
Do I need have my furnace cleaned annually?
Yes, cleaning your furnace will ensure your furnace will operate at peak efficiency and reduce energy costs. Also, it helps to prevent costly repair bills in the future. Another reason for annual cleaning by a professional is they will be able to inspect your furnace for safety issues which may arise or replace defective or damaged parts.
Any questions about your furnace, call us at (866) 398-4249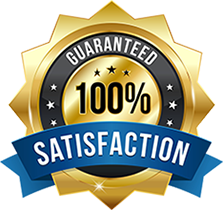 Google Reviews By Our Customers
★★★★★
We have been a customer of Ideal Heating and Cooling since December 2017. There were a few issues regarding the Water Heater and customer service within the first few months, however, since dealing with Vlad (Field Service Manager), the outcome has been nothing but positive! He has been very atte
★★★★★
I had Ashvin come by my house and explained me everything in detail. He is knowledgeable and polite person. Installation went great and everything working fine. I am enjoying my nest thermostat. I recommend Ideal home comfort. Great staff!! Thanks a lot...
More Reviews
We Are Authorized Dealers Of