Residential Boilers
Buy or Rent an ENERGY STAR® Residential
Boiler at Ideal Heating and Cooling and Save Money!
View Our Products
A Ideal Heating and Cooling ENERGY STAR certified boiler which is fueled by oil uses 4% less energy, and one which is fueled by gas uses 10% less energy on average than a standard boiler. Space heating is about 63% of your home energy use and provides the most opportunity for reducing your energy cost. Boilers that have received the ENERGY STAR Most Efficient title are the best in the marketplace – they are the most efficient and will save you the most energy and money.  Saving energy will also reduce your carbon footprint.
For more information about residential boilers or boiler rental, please call Ideal Heating and Cooling at (647) 370-3773
Residential Boiler's Key Benefits
Reduces drafts and improves safety by sealed combustion which uses outside air to fuel burner
Extracts more heat from the same amount of fuel by new combustion technology
No need for continuous burning pilot light with electron ignition
Eliminates the need for duct system by distributing heat using radiators and in-floor radiant heat
Provides features like de-icing your driveway, heating pool, and providing heat for living space and water
Helpful Heating Tips
Ensure correct level of water in expansion tank
Vacuum radiators to avoid dust and dirt from accumulating
Bleed out the air from the radiators annually or semi-annually so they can fill completely with water
Cover the hot water pipes for insulation
The Ideal Heating and Cooling Promise
All our ENERGY STAR certified products are tested to meet stringent efficiency standards and are certified by an independent party. They perform as good as or better than standard residential boilers without reduction of performance in any way
Regulations Set the Energy Efficiency Minimum
Oil and gas residential boilers are subject to Canada's Energy Efficiency Regulations, which set minimum performance levels for energy efficiency. Electric residential boilers are regulated if they are not equipped with tankless water heating coils. When that is the case, they must have a programmable means for adjusting the water temperature.
Residential Boiler Rental
Avoid maintenance fees and future repair costs by using the Ideal Heating and Cooling residential boiler rental plan. You will be able to enjoy the heating comfort of a residential boiler for one fixed cost and no hidden fees.
For more information about residential boilers or boiler rental, please call Ideal Heating and Cooling at (647) 370-3773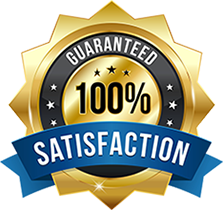 Google Reviews By Our Customers
★★★★★
We have been a customer of Ideal Heating and Cooling since December 2017. There were a few issues regarding the Water Heater and customer service within the first few months, however, since dealing with Vlad (Field Service Manager), the outcome has been nothing but positive! He has been very atte
★★★★★
I had Ashvin come by my house and explained me everything in detail. He is knowledgeable and polite person. Installation went great and everything working fine. I am enjoying my nest thermostat. I recommend Ideal home comfort. Great staff!! Thanks a lot...
More Reviews
We Are Authorized Dealers Of