How Much Does Replacing a Water Heater Cost?
Hot water is a very crucial part of your home? Isn't it? In fact, it is almost impossible to think about a home without hot water today. During the colder months such as November, December, January, February, and March, the water heater is even more critical. If your water heater is damaged, old or you simply want to renew the system, it is important to have the answer to the question; how much does it cost to replace a water heater?
The cost of replacing the water heater is mainly premised on the mode of the unit to be installed. Let us look at the average costs of replacing water heaters.
Tank versus tankless water heaters
Water heaters are available in two versions; the tanks and tankless. A tank water heater stores some water in the tank and keeps it heated ready for use at the temperature the user prefers. However, a tankless system does not store heated water. It only heats the water using special coils when you need it. While each model comes with its pros and cons, we will delve more into the cost. The cost of a tank water heater of about 40 to 50 gallons is $980 while that of a tankless model would cost $3,000.
Gas versus the electric water heaters
Most water heaters at home are either electric-fired or gas-fired. The only variation is how the water is heated. One uses electricity while the other utilizes natural gas to heat water. Many gas water heaters are less energy efficient compared to the electric models. However, the utility bills associated with power could still make gas to look less expensive.
Most electric-fired heaters and gas-fired heaters are sold with a lifespan of 12 years. The cost of the electric-fired water heater over the 12 year period comes to about $6248.00 which is more by a huge margin compared to the gas-fired mode. If you opt to go for a gas-fired water heater, the cost over its 12 years lifespan will be $4,979.00.
The cost of the unit also varies. An electric fired water heater with a capacity of 14 gallons/hour will cost between $300 and $2,880.00. However, a gas unit with a capacity of 50 gallons/hour will cost about $250.00 to $1,500.
If you have a family of about five members, it is advisable to go for the gas-fired water heater. The fast recovery time ensures that your family has ample hot water even within a short time. Even good on-demand tankless water heaters can still match the high demand for hot water from a large family.
If the family is small, you can choose between the tankless or electric model. If you select a tankless system, it is possible to take advantage of its energy efficiency without overworking the system.
The main signs that you need a replacement water heater
Before you can set out looking for an appropriate water heater, it is important to establish that you actually need one. You should also find out how much it costs to replace a water heater from experts. Here are some indicators that you need a water heater replacement.
The water coming out from the system is non-clear or rusty.
The system is not heating the water effectively.
Your system is not heating the water at all.
The heater makes strange sounds such as cracks and pops.
The heating system is more than 10 years old.
The final take
A water heater is a very critical facility in any home. Therefore, do not let damage and risk the family comfort. Go for replacement. The model to pick should be guided by the family needs, its size, and desired efficiency. Remember that no matter the model you go for, a water heating unit should always be installed by a professional.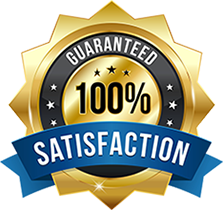 Google Reviews By Our Customers
★★★★★
We have been a customer of Ideal Heating and Cooling since December 2017. There were a few issues regarding the Water Heater and customer service within the first few months, however, since dealing with Vlad (Field Service Manager), the outcome has been nothing but positive! He has been very atte
★★★★★
I had Ashvin come by my house and explained me everything in detail. He is knowledgeable and polite person. Installation went great and everything working fine. I am enjoying my nest thermostat. I recommend Ideal home comfort. Great staff!! Thanks a lot...
More Reviews
We Are Authorized Dealers Of