Do Tankless Water Heaters Save Money?
When it comes time to purchase a new water heater, consumers are faced with a common question: Should I buy a tank-type water heater, or a tankless water heater? There are advantages to both water-heating options; however, many are going with the modern tankless option (also referred to as "on demand") for both the energy and money-saving potential.
Tankless water heaters differ from the conventional designs, in that they do not hold hot water in a reserve. Rather, these tanks heat up water only at the precise time that it is needed. This system is much more eco-friendly, since there is no energy wasted holding hot water that isn't in use.
While they boast a simpler design and a greener system, the real question remains: Do tankless water heaters save money?
How much are the initial costs of a tankless water heater?
The initial costs of a tankless water heater in Ontario depends on the company you work with and the product you choose. Tankless water heaters are offered from a range of trusted brands, each with a plethora of models. As with all things, the more features in a water heater, the more expensive it is going to be.
You can expect the initial cost of this type of water heater in Ontario to go for anywhere between $1,000 and $3,000. This pricing is for the initial purchase; depending on your installation company, you'll also have to factor in the cost for installation, materials needed and labor.
The average hourly rate for a plumber ranges from $45-$150, and can add up to anywhere from $100-$500 by the end of installation. If this is your first time installing this type of water heater, labor may take longer and more materials may be required.
Check with your local pluming companies to see what services they offer; some businesses are willing to remove your old water heater free of charge.
Do tankless water heaters save money in the long run?
While the initial costs of a tankless water heater in Ontario can be pricey, the long-term investment is worth the ticket price. On average, 20% of home energy costs go to heating water; however, using a tankless water heater can cut those costs by up to 50% depending on the model.
Some of the best tankless water heater models, such as a solar-powered tankless heater can cut your costs by up to 80%.
It's important to keep in mind that any Energy Star certified tankless heater may also be eligible for a tax credit; solar-powered water heaters are eligible for a 30% tax credit.
Those who install a tankless water heater in Ontario will have to wait anywhere between 15-20 years to see their savings equal the price of the original investment. However, those individuals who choose a water heater specific to their consumption habits can shorten this number dramatically.
It's also important to keep in mind that these tankless models have the potential to save drastic amounts on energy consumption bills, and the simple design of the water heater helps to cut back on maintenance fees that often come with tank-type water heaters.
Conclusion
Investing in a tankless water heater can save you money both in the short and the long-run. While the payback period is quite long, low-maintenance fees and lower energy bill savings will make a huge difference right off the bat.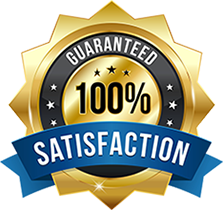 Google Reviews By Our Customers
★★★★★
We have been a customer of Ideal Heating and Cooling since December 2017. There were a few issues regarding the Water Heater and customer service within the first few months, however, since dealing with Vlad (Field Service Manager), the outcome has been nothing but positive! He has been very atte
★★★★★
I had Ashvin come by my house and explained me everything in detail. He is knowledgeable and polite person. Installation went great and everything working fine. I am enjoying my nest thermostat. I recommend Ideal home comfort. Great staff!! Thanks a lot...
More Reviews
We Are Authorized Dealers Of