Highlights of Heating Protection Plan Benefits
Meet the smartest thermostat paired with the ultimate home protection.

• No Pre-Inspection
• Diagnosis of Primary Heat Source
• Instant $500 Rebate Towards Primary Heat Source Upgrade
• 24/7/365 Coverage
• Our technicians are professional, licensed and fully certified
Included Parts
Our Heating Plan coverage includes but is not limited to the following parts:
Vent System Pressure Switch
• Door Switch
• Heating Circuit Transformer
• Gas Appliance Regulator
• Venter Motor Assembly
• Pilot Tubing
• Fan and Motor Bearings
• Pressure relief valve
• Furnace Low Voltage Circuit Fuse
• Pilot Burner
• Pulley & Belt
• Electric Ignition System
• Relay
• Gas Control Valves
• Roll out switch
• Blower/Component
• Summer/Winter switch
• Condensate Pump
• Automatic Vent Damper/Motor
• Thermostat
• Gas Burner and Orifices
• Fan and Limit Controls
• Thermocouple/Generator
• Power Burner Motor
• Flame Spreader
Equipment Covered
Your Heating Protection Plan includes coverage of one residential primary heat source unit such as a natural gas furnace or air handler. Please refer to the reverse side of your application form for the "General Terms and Conditions (Protection Plan)" to review all applicable inclusions and exclusions.
Parts Not Covered
Circulating pumps, combustion/ firebox chamber, furnace filters and other consumables, heat exchanger, heating coil (air handler), heating sections (boiler), high and low water cut-off valves, connections to utilities, zone valves and parts added on that work in conjunction with or to accommodate ancillary or other equipment such as air conditioners, humidifiers, etc. Equipment serving more than one dwelling unit is excluded from coverage. Equipment that you have modified, or that has been modified for you other than by one of our authorized service contractors under this agreement, is excluded from coverage. Replacement of the complete heating unit is not covered under any of these Plans. In addition, you must be in compliance with local Gas Code, Electrical Code, Building Code and Manufacturers' Specifications to be covered under this plan. Variable furnace blower motor or variable ventor motor is limited to CDN $500 maximum retail value (including HST).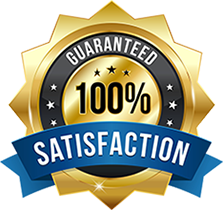 Google Reviews By Our Customers
★★★★★
We have been a customer of Ideal Heating and Cooling since December 2017. There were a few issues regarding the Water Heater and customer service within the first few months, however, since dealing with Vlad (Field Service Manager), the outcome has been nothing but positive! He has been very atte
★★★★★
I had Ashvin come by my house and explained me everything in detail. He is knowledgeable and polite person. Installation went great and everything working fine. I am enjoying my nest thermostat. I recommend Ideal home comfort. Great staff!! Thanks a lot...
More Reviews
We Are Authorized Dealers Of