Heating, Cooling, Plumbing, Electrical & Duct Cleaning Protection Plan
NEST 6-IN-1 Plan
Enroll Today
Highlights of Heating, Cooling, Plumbing, Electrical & Duct Cleaning Protection Plan
Enjoy peace of mind with the 6-in-1 Protection Plan, which includes the same coverage listed in the 4-in-1 Protection Plan with the additional benefit of Electrical protection and Duct Cleaning.

Electrical Protection Plan Highlights of Plan Benefits
• Free Diagnosis
• Repair or replacement of covered parts to the maximum qualifying limit identified below
• 15% off electrical upgrades*
• Our technicians are professional, licensed and fully certified
Included Parts
Your residential electrical components will be covered under the Electrical portion of the 6-IN-1 Protection Plan.
With your Electrical Protection Plan, we will cover up to $600 (retail value) of any qualifying major electrical upgrades (inclusive of HST and applicable sales taxes), including fuse to breaker panel conversions, hydro meter relocations and more.
Our Electrical Protection Plan covers the Electrical components listed below:
• Interior Wiring
• Breaker Panels
• Receptacles
• Switches
• AC disconnect
• AC outdoor wiring
• Sub Panels
Please refer to the "Additional Terms and Conditions for the Electrical Protection Plan" section in this document to review all applicable exclusions.
Included Parts
We will cover up to $600 (retail value) not including applicable taxes per annum for parts and labour under this portion of the plan which will include accessing and diagnosing electrical wiring that is situated in ceilings, walls and floors that are not obstructed. Furthermore this amount will be inclusive of repair and standard rough finishing of the access point. Any amount in excess will be your responsibility. Our Electrical Protection Plan coverage excludes the following parts: Alarms, aluminum wiring, ceiling fans, central vacuums, circuit overloading, direct current wiring or components, electrical permits, fuse boxes, fuse holders, indoor hydro meters, hinges, inadequate wiring
capacity, power failure, power surge, remote controls.
Any replacement receptacles, switches or outlets will be standard beige or white. The cost of construction/ carpentry and all necessary modifications cost made by current or alternative equipment are your responsibility. Under the Electrical Protection terms described below, our electricians will use their discretion whether the failure of the component is eligible for repair or replacement. Our decision in this regard is final and binding.

TABLE 1 Electrical Residual Amount:
The following chart indicates the Residual Amount in percentage form based upon the age of the original retail value of the electrical component (exclusive of HST and applicable taxes):
0 to 2 years old 100%
3 to 5 years old 70%
6 to 9 years old 40%
10 or more years old 10%
General: If you move or relocate, the plan is not transferable to the new occupants of your previous home. All upgrades and additional repairs must be completed by our authorized technician for you to receive any applicable rebates or discounts. Neither we or our contractors will be held responsible for direct damages such as drywall, construction or carpentry, consequential, illness or injury caused by delays, acts of God, failure to service, unavailability or delay of parts, labour difficulties, and other conditions beyond their control.
Duct Cleaning
Regular duct cleaning improves the air quality in your home and ensures that your heating and cooling equipment operates at optimum efficiency. You will be eligible for your first duct cleaning six months after enrollment, subsequent cleanings may be booked every two years. Duct cleaning will be performed upon your request, appointments must be arranged Monday-Friday, between the hours of 9-5 and is not the responsibility of us. We will pay you a cash settlement based on the Residual Allowance Table. The amount of the cash settlement shall not exceed the current Manufacturer's Suggested Retail Price ("MSRP") of a replacement Appliance of like kind and quality. Upon payment of a cash settlement for the covered Appliance, coverage for the affected Appliance will cease. If you choose to replace the covered Appliance with a brand new Appliance, we automatically extend coverage under this Agreement to your new Appliance upon receipt of proof of purchase and its installation in your primary residence. For the Appliance Protection Plan, we will not upgrade any Equipment. If an item of like kind and quality and functionality cannot be utilized because of
current zoning, building code or other code of government regulations, our liability is limited to the amount of the Residual Allowance. Product Residual Amount: Residual Amount is a percentage of the original retail product value based on age as follows: 0 to 3 years old 100% 4 to 7 years old 75% 8 to 12 years old 50% 13 or more years old 20% If you are unable to provide us with proof of the original retail product value, which can include the MSRP, then the following Residual Amounts will apply to the covered Appliance: In the case of MSRP, no adjustments will be made for inflation. Type of Appliance Residual Amount ($CDN) Kitchen Refrigerator/Freezer $150 Range/Oven/ Cook top $150 Clothes Washer $110 Clothes Dryer $110 Dishwasher $110.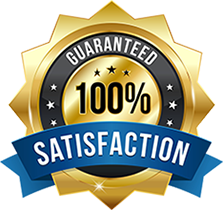 Google Reviews By Our Customers
★★★★★
We have been a customer of Ideal Heating and Cooling since December 2017. There were a few issues regarding the Water Heater and customer service within the first few months, however, since dealing with Vlad (Field Service Manager), the outcome has been nothing but positive! He has been very atte
★★★★★
I had Ashvin come by my house and explained me everything in detail. He is knowledgeable and polite person. Installation went great and everything working fine. I am enjoying my nest thermostat. I recommend Ideal home comfort. Great staff!! Thanks a lot...
More Reviews
We Are Authorized Dealers Of