Highlights of Heating, Cooling, Plumbing & Drain
Protection Plan
Meet the smartest thermostat paired with the ultimate home protection.

Take comfort in the benefits of the Heating Plan + Maintenance. Cooling Plan + Maintenance, along with plumbing for increased security. With the 4-in-1 plan you will experience peace of mind during the coldest and warmest days of the year.
Heating and Cooling
Please refer to the Heating Plan + Maintenance. Cooling Plan + Maintenance sections for more details on the heating and cooling portion of this plan.
Plumbing
As plumbing is fundamental for the optimal operation of your home, you will experience worry free coverage with our free diagnosis and repairs, covered in the plumbing section of your 4-in-1 Protection Plan. Please refer to the Plumbing Protection Plan section below for more details concerning the plumbing portion of this plan.
• Free Diagnosis
• Free Repairs on covered items
• 21 Point Furnace Inspection
• 21 Point Air Conditioner Inspection
• Carbon Monoxide Safety Test
• $1000 rebate Towards Furnace or A/C System Upgrade
• 15% off repairs not covered*
• 25% off water treatment products*
• 24/7/365 Coverage• Our technicians are professional, licensed and fully certified
Included Parts
Our Plumbing and Drain Protection Plan covers the parts and diagnosis listed below (but does not include removal and installation services except as specifically set out below):
• Diagnosis of below grade waste drains or below grade rainwater drain blockages
• Diagnosis of leaking faucet fixtures
• Diagnosis of in-wall plumbing
• Diagnosis of main shut-off leak
• Diagnosis of main stack leak
• Basket strainer and drainage connections under sink
• Blocked Toilets, Sinks and Showers
• Braided lines under the sink
• Hot and cold water pipes downstream of your main incoming valve
• Humidifier valves
• Mixing valves
• Moving parts within the toilet tank
• Outside hose bibs
• Piping to your humidifier and refrigerator
• Primer line to laundry tub
• Stop and waste valves
Equipment Covered
Your Plumbing and Drain Protection will ensure coverage including assessment, diagnosis and minor repair of your residential plumbing and drainage systems. The Plan includes piping related to above-ground water distribution, piping related to above-ground drainage, property rainwater draining and wasted water drainage extending solely to the connection of the municipal drain. In the event that you reside within a condominium complex, have shared drainage or have any other varying types of communal elements, you will be covered only to the point connection of your shared facilities. In addition, you must be in compliance with local Plumbing Code(s) to be covered under this plan.
Parts Not Covered
Please refer to the "General Terms and Conditions (Protection Plan)" to review all applicable inclusions and exclusions. : General Terms and Conditions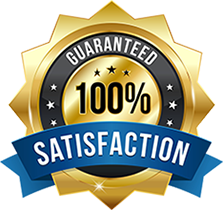 Google Reviews By Our Customers
★★★★★
We have been a customer of Ideal Heating and Cooling since December 2017. There were a few issues regarding the Water Heater and customer service within the first few months, however, since dealing with Vlad (Field Service Manager), the outcome has been nothing but positive! He has been very atte
★★★★★
I had Ashvin come by my house and explained me everything in detail. He is knowledgeable and polite person. Installation went great and everything working fine. I am enjoying my nest thermostat. I recommend Ideal home comfort. Great staff!! Thanks a lot...
More Reviews
We Are Authorized Dealers Of